Secure Your Home Against Intruders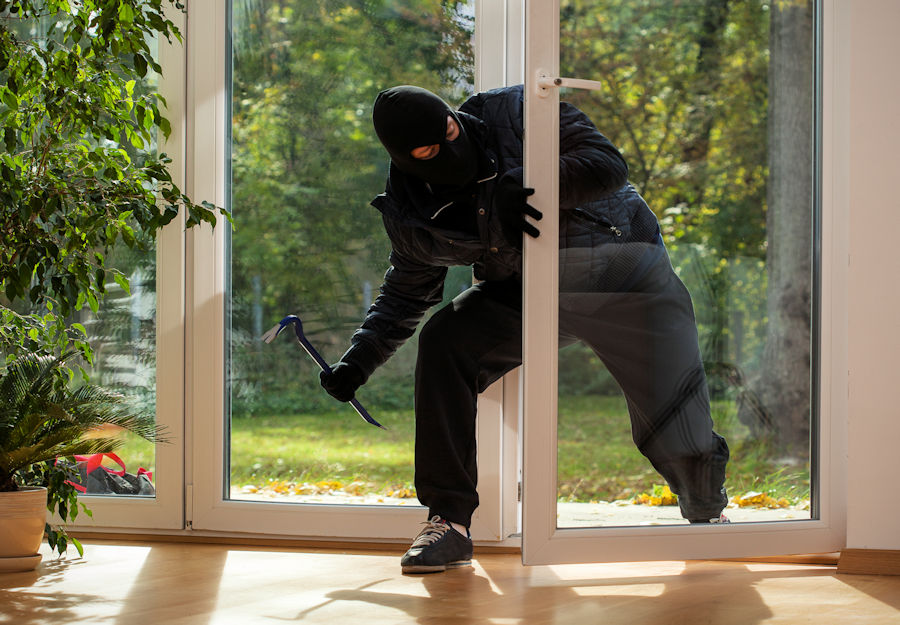 03-05-2021
Homes are broken into every day. The news programs don't even bother to mention it anymore unless it happens to someone famous or someone gets killed. If you check the local neighborhood-based social platforms it's a different story. There are stories every day about people getting their homes or cars broken into. According to the FBI, in 2019 there were 1,117,696 burglaries in the USA. Thieves are breaking into houses and garages and stealing anything that's not locked down. Maybe it's the economy, or maybe it's the failing social fabric of the country. Whatever the cause, nobody wants to be the victim of a burglary or home invasion. Here are some steps you can take to keep the bad guys out.
Lock Your Doors and Windows
This should go without saying, but people still fail to do it. Lock your doors! Lock your windows! Yes, your locks may not stop a truly determined thief, but even the cheapest locks will slow a burglar down. House thieves, want to get in and out as quickly as possible to reduce the likelihood of them getting caught. Anything you can do to slow them down helps. It still takes longer to break the door open than it does to simply turn the handle when the door is unlocked.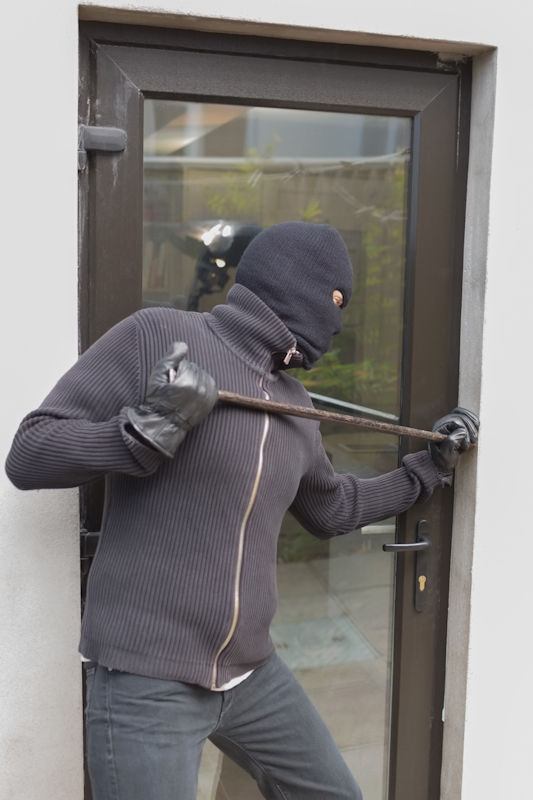 Use Good Locks
The quality of your lock can make all the difference. ANSI (American National Standards Institute) grades door locks from 1 to 3 with 1 being the best and 3 being the worst. Higher-grade locks will usually be bigger, sturdier, and more expensive. High-grade locks are tougher and won't break as easily as low-grade ones. The bolt will be longer, so it's harder to pry the door open. The lock will be harder to pick. The strike plate will be bigger and harder to get a prying tool into. If you have a choice always use the higher grade locks. Use locks on your windows, too, and always lock any windows that you don't need to keep open. Use sturdy dowels to keep sliding windows open, but not open so far that a person could climb through them.
It may seem convenient to buy locks at the hardware store that are keyed the same, so you only need one key to open all your doors, but they don't make a wide variety of differently keyed locks, so someone else likely has exactly the same key in their pocket. If a thief can figure out which one you have, they can buy that same lock at the hardware store and open all your doors while you are away on vacation. Always use a locksmith to re-key your locks, they can use a random key cut that nobody else is likely to have or know about.
Light Up the Landscape
Crooks like to stick to the shadows. Use motion-detecting lights to illuminate your landscape. These days, with super bright LEDs you can easily place bright lights everywhere around your house that burglar might want to enter. When a potential intruder gets several hundred watts of bright white light suddenly turned on in their face, they will likely turn tail and run.
Eliminate Hiding Places
If you have a sunken stairway leading to your basement or bushes right outside a window, these are perfect places for an intruder to hide while working to break into your house. Use bright lights, as above, to illuminate these places or cut back the bushes to prevent anyone from being able to hide behind them while trying to break open a window. Only the boldest of burglars will take a risk like that out in the open.
Secure Your Garage
Garages are often forgotten about when considering home security, yet thieves commonly make off with stuff left in open or unlocked garages. It might seem like your garage door opener is a great tool to prevent theft, but many of the cheaper openers work on the same frequencies, so someone else can buy the same model of garage door opener and it will open your garage, too. The better garage door openers will allow you to change the codes, so only your remotes will work on your door. Also, never forget to lock that door leading from your garage to your house. If a thief can get into your garage, you don't want them getting easily into the rest of your house, too. Lock that door!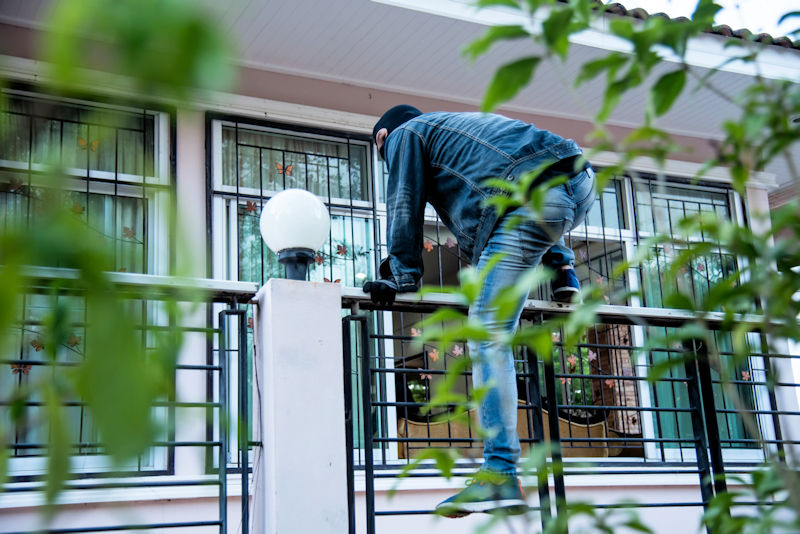 Get an Affordable Home Security System
To seriously protect your home from unwanted intruders, you should get a home security system. A good home security system will include cameras, alarms, and wifi connection, so you can log in on your phone and see what's going on at your home from anywhere. Not only will you be alerted when someone tries to break in, but you will be able to see who's doing it and send a picture of it to your local police department. We like to work with Affordable Home Security. They offer home security systems from several different suppliers and various price points so that you can always find something in your price range. Just having a security system is enough to deter most intruders. They will see the sign and they skip your house in favor of an easier target down the street.
Start the new year right and protect your home and family with the best home security packages and equipment. We have no contracts, are easy to install and our equipment is backed by a 3-year warranty. Save 20% + Free Indoor Camera – Make 2020 safer, smarter and simpler by ordering a smart home security system plus get a free indoor camera for a limited time.
Get a Quote