Protect Your Holiday Gifts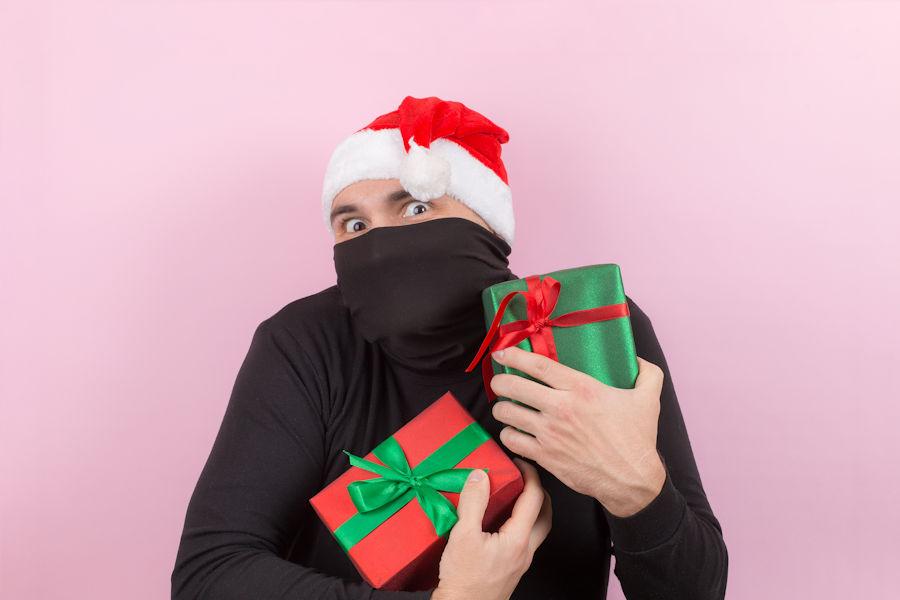 12-23-2020
It's that time of year again. Christmas, Hanukkah, Kwanza, Festivus and the rest are upon us and that means holiday shopping and gift giving. Unfortunately, this is also the high season for theft. This very author was once burglarized four days before Christmas. They broke in through the front door with a crowbar and stole the TV. Then they went into the office and stole the computer and many of the peripherals. They proceeded to the bedroom and stole all the presents I had already wrapped up and then the last stab in insult was the theft of my favorite black leather motorcycle jacket. I never saw any of the stolen stuff ever again despite having called the police and filing a report. The worst part was that the presents weren't even all that great. Some of them would have surely been passed over had they not been wrapped.
Don't Let This Happen To You!
Here are some tips to avoid having to repeat your holiday shopping at the last minute.
When you're out shopping always lock your car. While you're at it, keep all your recent purchases out of sight. Thieves are opportunistic. They aren't going to break into cars where there isn't a guaranteed payoff. The risks are too high to just break into cars that are empty. So make yours look empty. Cover your purchases with a blank or jacket or whatever you have. Store your purchases in the trunk, if you have one. Never leave a purse, wallet, phone, or anything else of value in plain sight on the seat of your car.

Watch your bags at all times when you're out shopping. If you find yourself carrying bags from store to store, don't put them down unless you have to and then make sure you can see them at all times. Thieves watch for opportunities and if you aren't watching your bags, they will most likely not be there when you get back.

Lock your doors at home. We know this seems obvious, but it's better to be safe than sorry.

Don't leave wrapped packages or expensive gifts visible from outside. Once again, if they don't know it's there, thieves are less likely to break in sand steal things.

Keep an eye on your credit cards. We recommend setting up alerts so that you get a text or email any time your card gets charged in any amount. This will tell you immediately, if something suspicious is going on and you can contact your credit car company to put a stop to it.

Check out our article on keeping your

delivered packages safe

, too.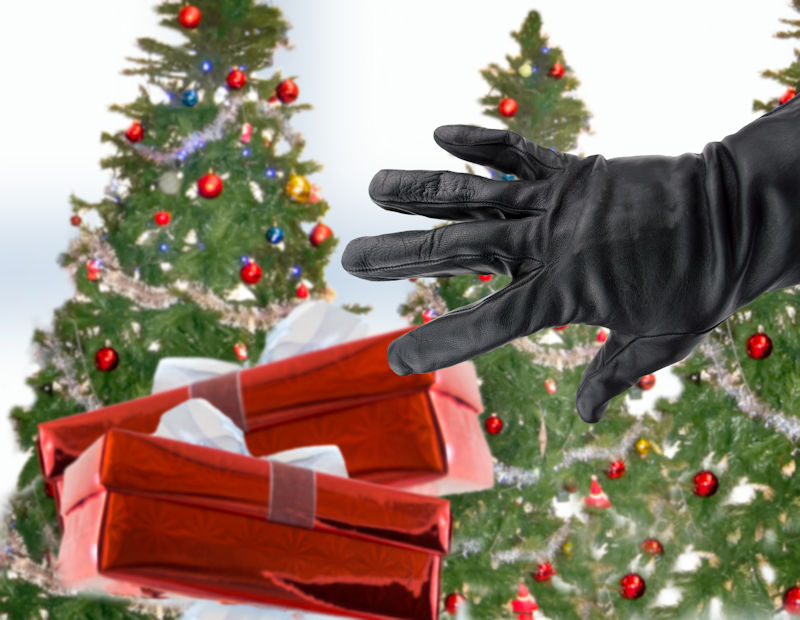 Get a Home Security System
The alarm will sound if someone tries to break into your car. Why not use the same thinking for your home? The best way to prevent burglary, theft and home invasions is to have a home security system such as those offered by Affordable Home Security. They have a variety of home security systems available ranging from simple do it yourself systems to full blown professionally installed complex systems that are professionally monitored seven days a week twenty four hours a day. Just visit their website and click on Get A Quote. They have your place secured in no time flat.
Don't get Scrooged this season! Let Affordable Home Security keep your season safe and secure.
Start the new year right and protect your home and family with the best home security packages and equipment. We have no contracts, are easy to install and our equipment is backed by a 3-year warranty. Save 20% + Free Indoor Camera – Make 2020 safer, smarter and simpler by ordering a smart home security system plus get a free indoor camera for a limited time.
Get a Quote